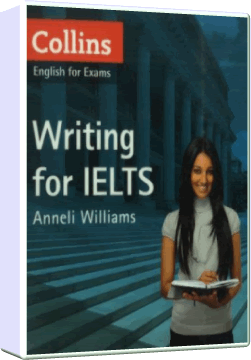 Collins English for Exams: Writing for IELTS
Book
If your writing is preventing you from getting the score you need in IELTS, Collins Writing for IELTS can help. Don't let one skill hold you back… Collins Writing for IELTS has been specially created for learners of English who plan to take the Academic IELTS exam to demonstrate that they have the required ability to communicate effectively in English at university.
• Develops your skills in describing charts and graphs, expressing opinions and arguing a case in an essay as required for IELTS
• Full model answers are provided
• Exam tips and test practice in every unit plus a full practice paper at the back of the book
• Build your vocabulary with the topic-based vocabulary work at the start of every unit
• Essential IELTS vocabulary presented using Collins COBUILD dictionary explanations
• Written by experienced IELTS tutors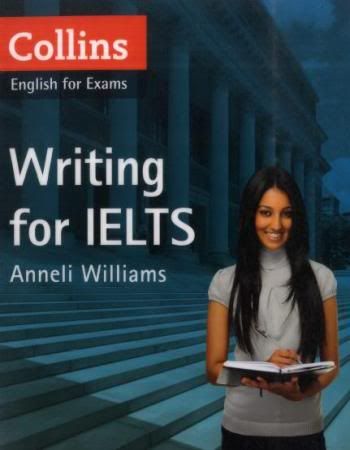 By clicking the OUTGOING LINK/S HERE, you are agreeing to our Terms of Use and that Onlineenglish4u-English Matters holds no responsibility for any content provided by a third-party server. You also agree to use the content materials you find solely for personal review purposes and to purchase the original/hardcopy from the publishers or its affiliates.
None of the files shown here are hosted on this server. The contents of the posts are for educational purposes and SHOULD BE VIEWED ONLY. If you download any files to view them, you are agreeing to delete them within a 24 hour period. If you are a copyright owner, please contact us and we will be happy to remove the link.