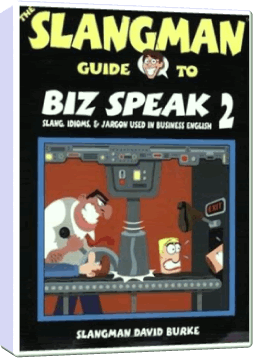 Slangman Guide to BIZ SPEAK 2
Slang and Idioms Used in Business English
Book | Audio
The Slangman Guide to Biz Speak uses entertaining dialogues in the beginning of each chapter to demonstrate the new terms in a fun, lively, and useful way. These guides focus on not only what people speak, but how they speak in the business world. Even in business,everyone uses common contractions and reductions that you need to know in order to understand important meetings,negotiations, business conversations, etc.
This edition is in a larger,more user-friendly and entertaining format with hundreds of illustrations per book.They have been expanded to include reading, writing, listening, and speaking exercises as well as more synonyms, antonyms,and variations than ever before.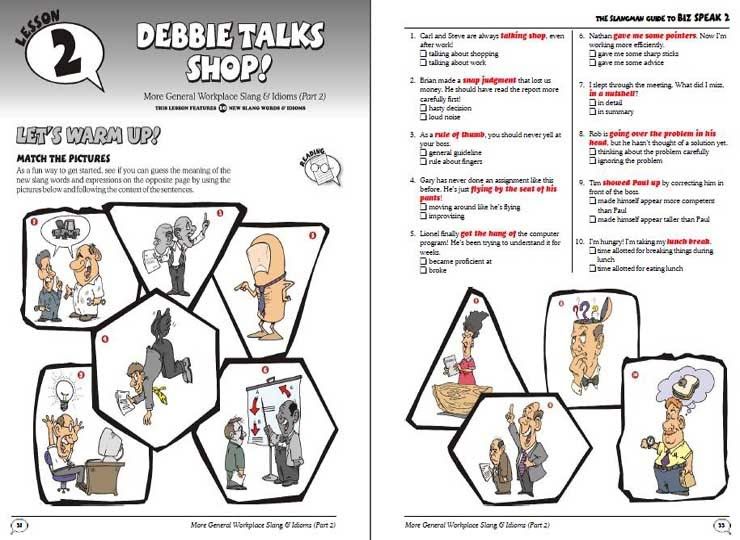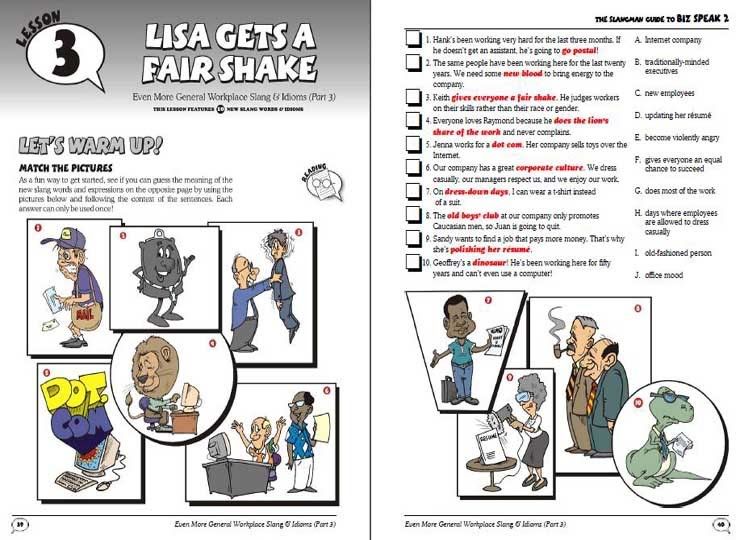 Biz Speak 2 presents chapters on:
• More everyday workplace slang & idioms
• Slang & idioms used in international trade
• Shipping slang and jargon
• The newest terms used in globalization
• Sports terms used in business
• Business travel slan
• Business proverbs
• "Bureaucratese"
Terms of Use
Disclaimer
Download Link
By clicking the OUTGOING LINK/S HERE, you are agreeing to our
Terms of Use
and that Onlineenglish4u-English Matters holds no responsibility for any content provided by a third-party server. You also agree to use the content materials you find solely for personal review purposes and to purchase the original/hardcopy from the publishers or its affiliates.
None of the files shown here are hosted on this server. The contents of the posts are for educational purposes and SHOULD BE VIEWED ONLY. If you download any files to view them, you are agreeing to delete them within a 24 hour period. If you are a copyright owner, please contact us and we will be happy to remove the link.